Back

Datapath is a leading manufacturer of video capture and processing equipment, video wall controllers, and computer graphics systems.
The English company Datapath was founded in 1982. Its founders were Tony Jones, Steve De'Ath and Brett Butcher. Six months after opening, the company launched its first product, a low-cost color graphic terminal that firmly established Datapath as a viable company. Datapath continued to produce graphical computer terminals for minicomputers and by the mid-80s had taken a leading position in the UK and German markets.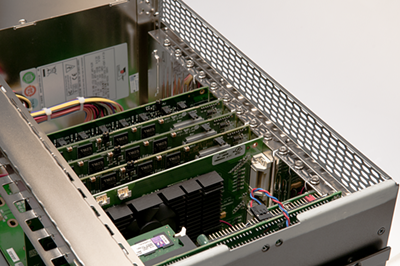 In 1986, the company released the first high-performance plug-in video card for PCs - QPC (Quad Pixel Control) - thanks to which personal computers could use CAD applications, overtaking minicomputers. Continuing to gain momentum, Datapath achieved significant advances in the field of computer graphics and released two next-generation graphics cards: Merlin (1990) and Harlequin (1992). Focusing mainly on critical market sectors such as radar screen simulation, 3D displays, 3D virtual reality, 3D HUD (head-up displays) and medical imaging applications, in 1994 the company launched 3D Merlin and 2D video cards. Orion.
The second half of the 1990s saw a significant increase in the development of multi-display solutions for workstations, in particular for the financial markets. Responding to this growth, the company successfully launched the Twin Orion 64 in 1995, capturing a significant share of the European market for multi-display marketplaces.
In 2000, Datapath introduced a line of video cards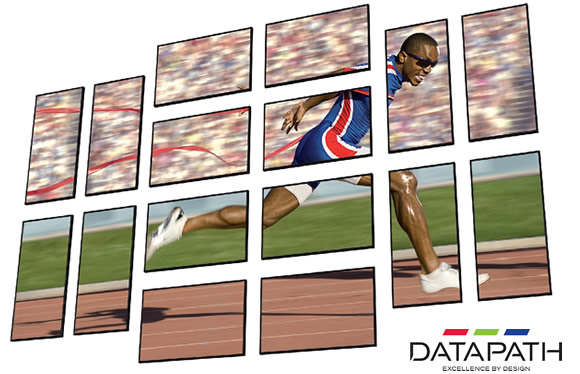 Horizon for video wall control applications. This product has attracted many new customers, opening up new avenues for the company to enter the North American and Asia-Pacific markets. The VisionRGB line of video capture cards, also released in 2000, was integrated with Horizon graphics cards to provide RGB capture for video wall control applications. Building on the success of the Horizon and VisionRGB products, in 2003 Datapath released an updated and improved IH4 graphics card and VisionRGB-PRO image capture card, which became hugely successful products for the company.
In 2006, Datapath released a new line of higher performance graphics cards and capture cards, and also introduced a backplane: Vantage4, MosaicSQ16 and Express16. These products provided enhanced graphics performance and video capture capabilities (up to 128 windows), as well as HD video support and high RGB capture performance. In 2007, Datapath is now able to offer a full range of high quality products in addition to the previously released IH4 and VisionRGB-PRO products.
Since the launch of the VisionRGB-PRO video capture card in 2002, the market has experienced a need for solutions for video streaming applications, which led to the development of drivers for streaming video digitization, released in 2003. The significant increase in sales of RGB capture card drivers in this market area has allowed the company to continue to develop new programs and services for this sector.
Datapath-Fx4

The latest generation of Vision video wall controller product lines for PCs was released by Datapath in 2009, and the first standalone video wall controller, the Datapath x4, was released in 2010.
Already a winner of the Queens Award at International Trade in 2005, Datapath proved to be exceptionally innovative by winning the Queens Award for Innovation in 2011.
In 2014, the company announced its intention to expand into the US market, thereby supporting its North American customers and channel partners. In the same year, Datapath acquired the assets of DY Nye, its longtime distribution partner, opening new offices in Philadelphia. Due to this, customers from North America were able to learn a wide range of services, and the company - a direct increase in sales.